[ad_1]
As the 2021-22 sporting year begins and we begin to welcome Razorback fans from across the state and nation to our locations, we're excited to launch a fully updated version of the official Arkansas Razorbacks mobile app.
For those who already have the app, you may have already noticed the change. For others who haven't used the app recently, be sure to click "update" in the App Store to make sure you have the latest version.
For those who don't have the app you can find it in Apple and Google Play stores by searching for "Arkansas Razorbacks". As a shortcut, you can also Click here to start the download.
What's up?
Everything about the app is now easily accessible from the home screen.
Upcoming events appear in chronological order at the top of the Home screen.

Access team schedules by clicking on one of the colorful team icons that appear in front and center of the app.

News, videos and podcasts now exist within the app.

Access your mobile ticketing account

Presentation of Gameday mode: Switch to "Gameday Mode" when you are inside one of our sites. This mode will give you easy access to things like the stadium light show, stadium maps, mobile concession orders, and more.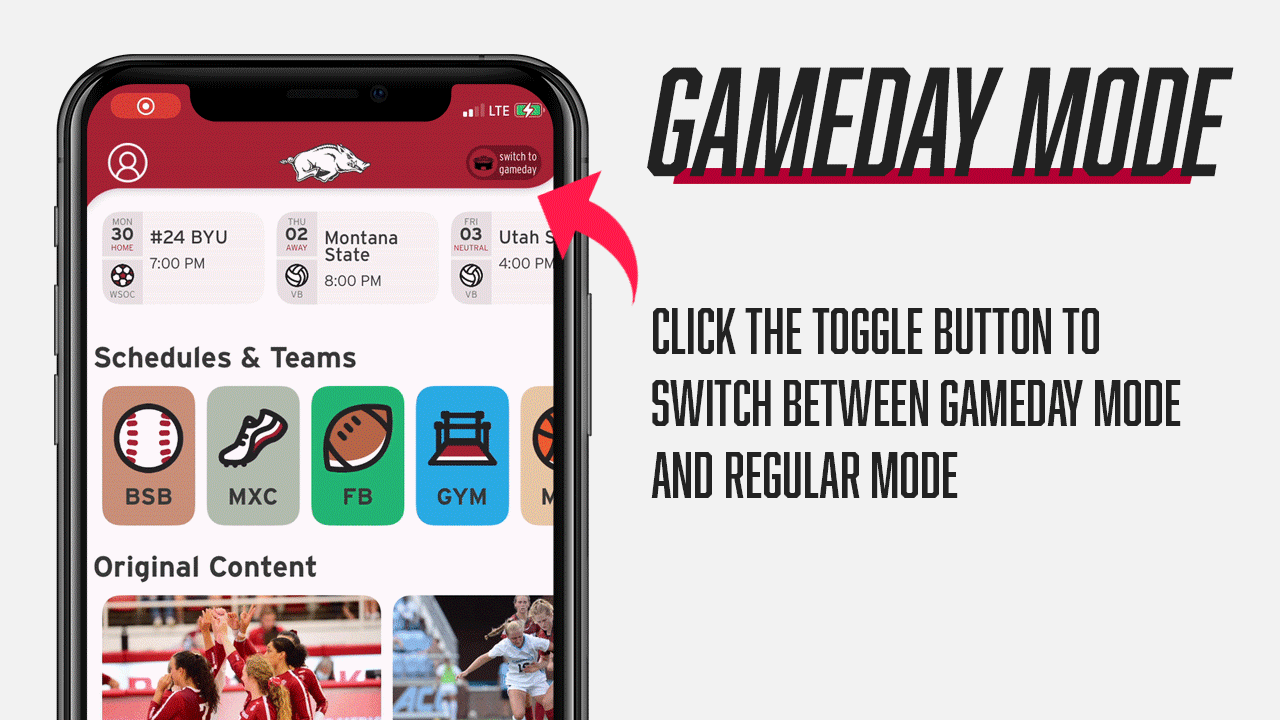 Most popular features
Mobile ticket office:

Log into your ticketing account by clicking on the "tickets" icon located in the lower right corner of the screen. If you are in 'match day mode' you will also see the 'tickets' tile in the middle row of your app.

Live game sound:

Listen to free live audio for soccer, men's basketball, women's basketball, baseball, as well as weekly in-season radio shows from Sam Pittman and Eric Musselman. Find live audio content by clicking on the "headphones" icon.
Notifications:

Turn on your notifications to make sure you receive the most important information from us. You can manage your notification preferences by clicking on the 'settings' icon in the upper left corner, then clicking on 'My teams'.
Mobile ordering:

Skip the lines by ordering ahead from your phone, then pick it up when it's ready.

Must be in "Gameday Mode"
If you have any questions or comments about the app, email [email protected] or text 479-575-3313.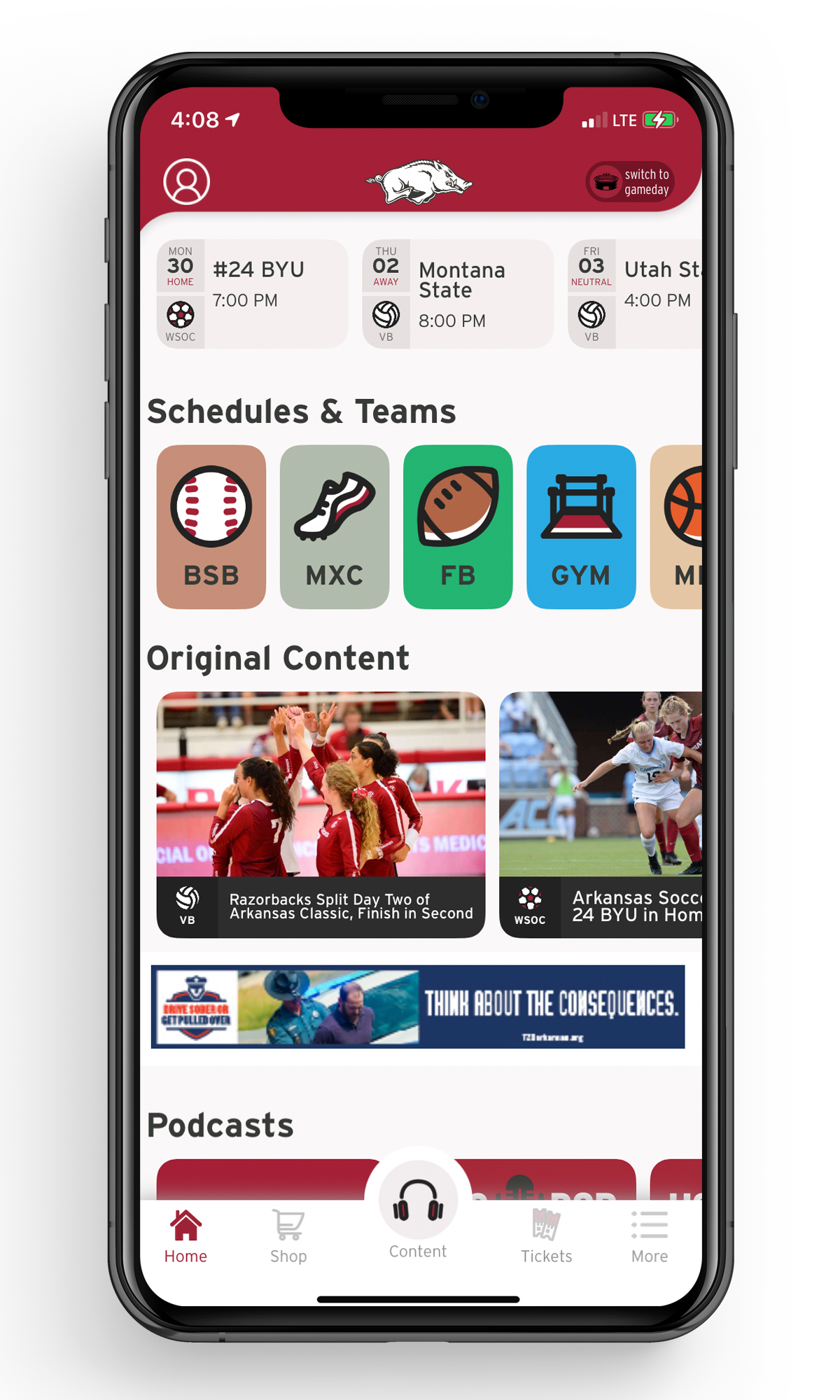 [ad_2]
Source link